Jesy Nelson Compares Life In Little Mix To A 'Machine' But Heaps Praise On Bandmates
Jesy Nelson has reflected on life in Little Mix, comparing her experience in the group to being part of a "machine".At the end of last year, Jesy announced she would be stepping down from the girl group after nine years, stating that being part of the chart-topping band was affecting her mental health.Since then, Little Mix have continued as a three-piece, while Jesy is currently gearing up for the release of her debut solo single Boyz, which is heavily rumoured to feature rapper Nicki Minaj.In a new interview with Reign with Josh Smith, Jesy claimed that people "don't realise how hard it is to be in a girl band".Jesy explained: "Some people won't understand it and will think this is a bit dramatic, but just little things like being able to wear what I want to wear… like if we had to do a video and everyone had to wear bikinis and I didn't want to wear a bikini because I felt like shit, I couldn't not."Because then if I was to wear… trousers and a top, people would be like, 'Why is Jesy wearing trousers and a top?'. And then I would get loads of shit for it."Admitting that "little things" often made her "feel trapped", Jesy continued: "Unless you're in it, you won't ever understand it."And it was just the constant comparison every single day that was hard and that eventually, after 10 years, takes a massive toll on your mental health. I think that's what people don't understand.""I feel like now I've obviously got a lot more freedom," she added. "Being in Little Mix is literally like a machine. You don't have any time off. You can't switch off."One aspect of Little Mix that Jesy did speak positively about, though, was her relationship with her three bandmates, Perrie Edwards, Leigh-Anne Pinnock and Jade Thirlwall."I had honestly the most incredible memories with Little Mix," she said. "We laughed so much… they're like my sisters. Obviously them getting the number one with Sweet Melody and the Brit Award is everything they deserve."I was so happy for them when they won that Brit Award because they fucking deserve it."Last month, Jesy heaped praise on Little Mix's efforts as a three, which has included releasing the hit singles Confetti, Heartbreak Anthem and Kiss My (Uh Oh). "They're just as sick as a three," she enthused. "They're still doing it for girl power. I still love them to pieces. They were like my sisters."However, she noted that she'd not been in contact with the trio since she left the group, insisting: "I think we all need time. It's a big thing that's happened."Listen to Jesy's interview in full on LIVE Now. READ MORE:Little Mix's Jade Thirlwall Comes Back Swinging After Noel Gallagher's Jibes About The BandJesy Nelson Opens Up About Her Relationship With Little Mix Bandmates Since Leaving The GroupJesy Nelson Rejoins Little Mix (Kinda) As Incredible Waxworks Are Unveiled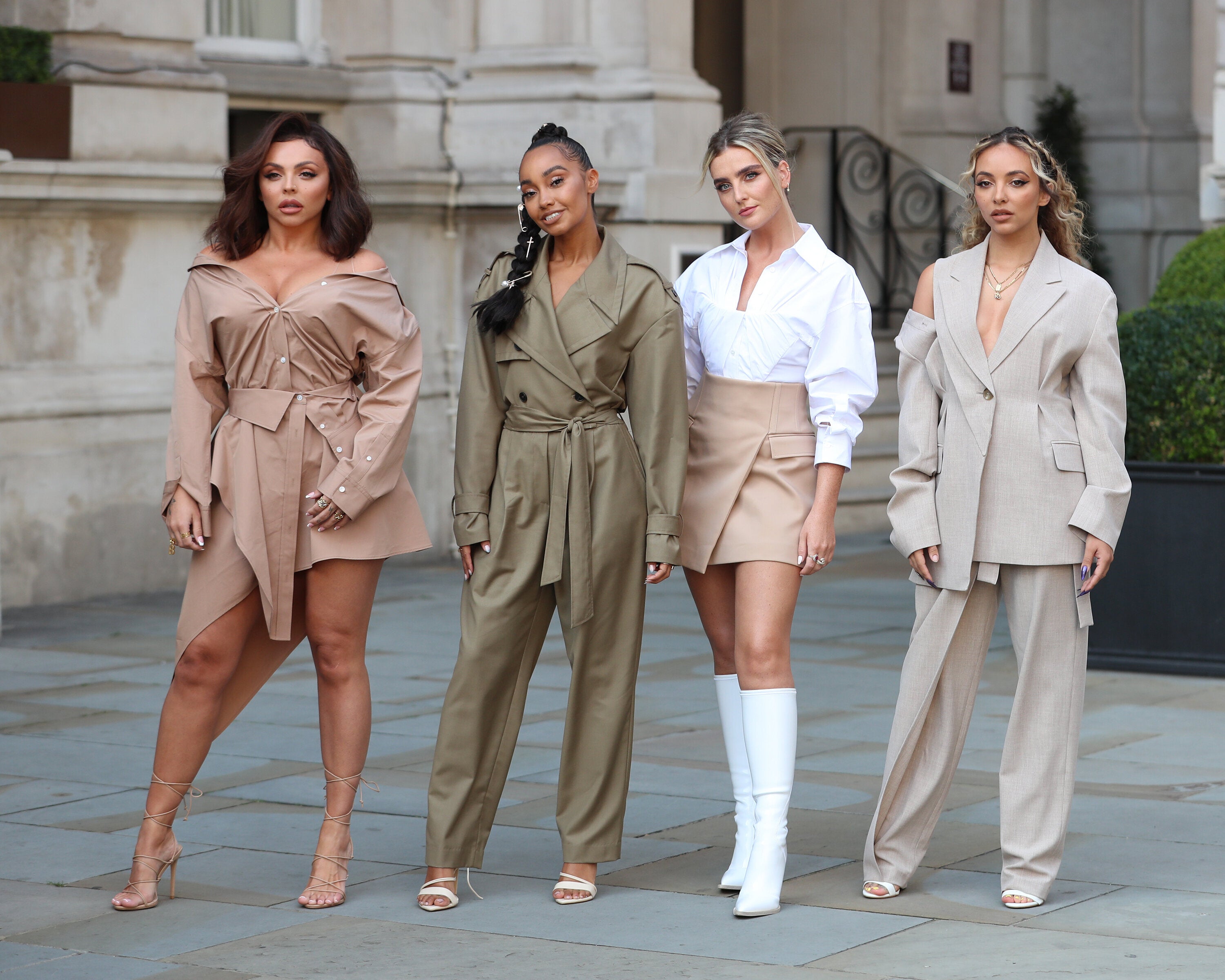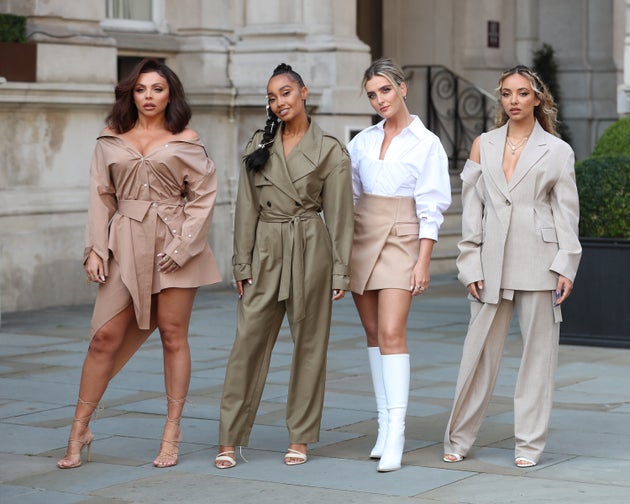 Jesy explained: "Some people won't understand it and will think this is a bit dramatic, but just little things like being able to wear what I want to wear… like if we had to do a video and everyone had to wear bikinis and I didn't want to wear a bikini because I felt like shit, I couldn't not.
"Because then if I was to wear… trousers and a top, people would be like, 'Why is Jesy wearing trousers and a top?'. And then I would get loads of shit for it."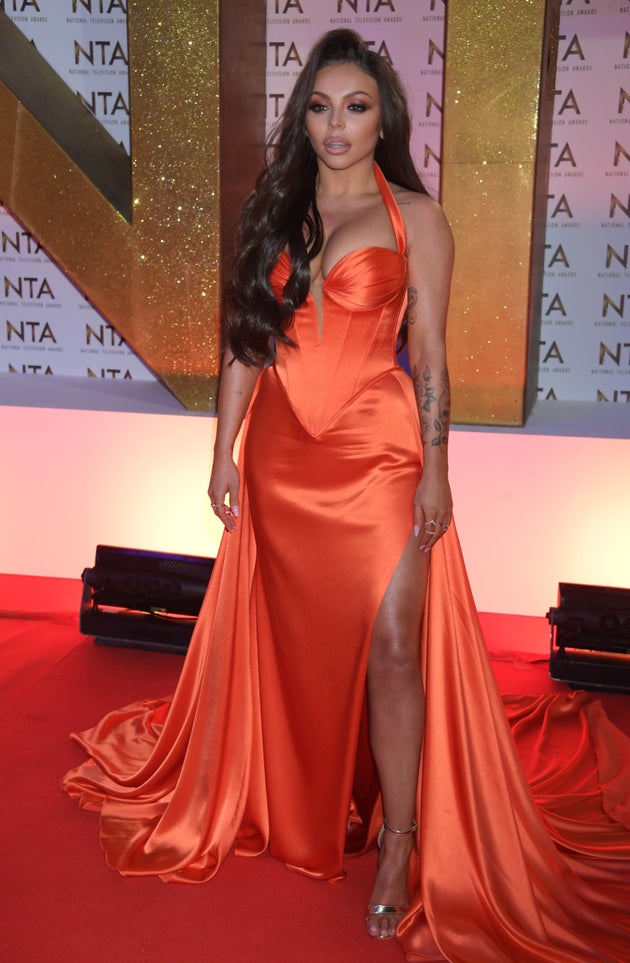 Admitting that "little things" often made her "feel trapped", Jesy continued: "Unless you're in it, you won't ever understand it.
"And it was just the constant comparison every single day that was hard and that eventually, after 10 years, takes a massive toll on your mental health. I think that's what people don't understand."
"I feel like now I've obviously got a lot more freedom," she added. "Being in Little Mix is literally like a machine. You don't have any time off. You can't switch off."
One aspect of Little Mix that Jesy did speak positively about, though, was her relationship with her three bandmates, Perrie Edwards, Leigh-Anne Pinnock and Jade Thirlwall.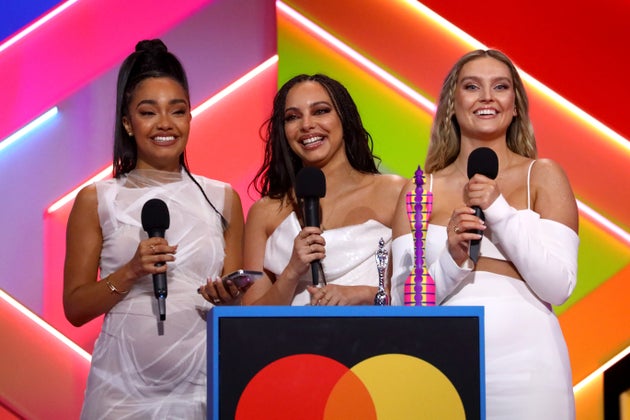 "I had honestly the most incredible memories with Little Mix," she said. "We laughed so much… they're like my sisters. Obviously them getting the number one with Sweet Melody and the Brit Award is everything they deserve.
"I was so happy for them when they won that Brit Award because they fucking deserve it."
Last month, Jesy heaped praise on Little Mix's efforts as a three, which has included releasing the hit singles Confetti, Heartbreak Anthem and Kiss My (Uh Oh). 
"They're just as sick as a three," she enthused. "They're still doing it for girl power. I still love them to pieces. They were like my sisters."
However, she noted that she'd not been in contact with the trio since she left the group, insisting: "I think we all need time. It's a big thing that's happened."
Listen to Jesy's interview in full on LIVE Now.